This item has a Threaded Stud on the bottom for mounting.
Figures and trim use a standard size threaded stud on the bottom.
This is a 1/4" x 20tpi (threads per inch) size that usually protrudes about 5/8" from the bottom.
This item will not stand on it's own and will need to be mounted to a base or hardware to be used a part of a trophy.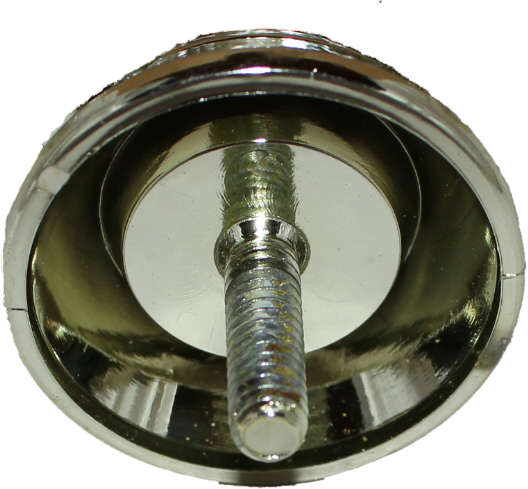 EXAMPLE BOTTOM
The image shown above is just an example and not an actual photo of the bottom of this item.
Click to learn more about the parts of a trophy.
You will be taken to a new page.