Trophy Kits - The Official Sponsor of Smiles™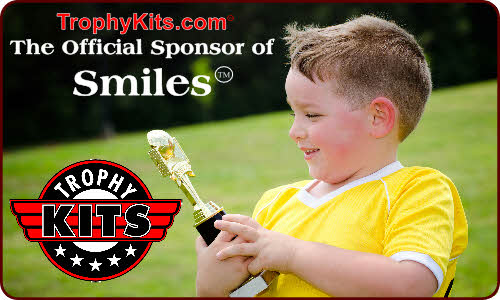 Receiving an award is such an exciting moment and always seems to result in a huge ear-to-ear grinning smile.
Our customers tell us that by offering such a unique way of buying "do it yourself" awards at such a low cost, they get larger, nicer awards, for less money!
This equals more smiling faces.
That's how TrophyKits.com became
the Official Sponsor of Smiles
™.
We love hearing stories from our customers and the photos that you share with us.
Feel free to send us your award related photos anytime by replying to your email receipt.
With your permission, we may share them on our
Facebook
page.
Our Mission is simple:
To offer high quality Awards at the best
possible price, while maintaining a superior level of
customer service.